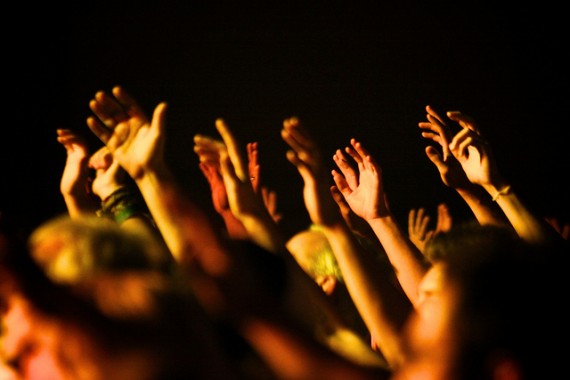 Last month, there was a week to where the Holy Spirit would wake me up in the middle of the night. It started on a Sunday night into an early Monday morning. I awoke at 2:11AM and just felt led of the Lord to pray. After a time of prayer, I simply rolled back over and went back to sleep. This routine happened every day of that week. I would wake up at 2:11AM and then go back to sleep. There was only one night to where I awoke at a different time. It was early Friday morning, and I awoke at 3:11AM. I followed suit with prayer and then went back to sleep. Typically around 5:00AM is when I get up to get ready for work. I awoke Friday morning and Holy Spirit started to immediately flash in my mind the whole week. I was asking him what it meant. All I heard was the name Matthew. Therefore, I felt led to read from Matthew 2:11 then from Matthew 3:11. Below is what the Lord shared with me. It was a call to me, and I believe it is a call to the church.
Matthew 2:11 GW
(11) When they entered the house, they saw the child with his mother Mary. So they bowed down and worshiped him. Then they opened their treasure chests and offered him gifts of gold, frankincense, and myrrh.
Matthew 3:11 GW
(11) I baptize you with water so that you will change the way you think and act. But the one who comes after me is more powerful than I. I am not worthy to remove his sandals. He will baptize you with the Holy Spirit and fire.
The Call to the Church
1. Travel the distance to discover the promise: The wise men traveled long distances to see the Son of God. They did not care how long it took because obtaining a glimpse of the promise was more important.
2. Bow down and Worship the Lord: Real worship consist of the fear of the Lord and total devotion to the King. Many of the wise men were wealthy, but they gladly surrendered all to worship the King.
3. Give your all and your best to the Lord: The Wise men gave their best and costly valuables. God does not desire our leftovers but our first fruits.
4.
Live a life of repentance:
John the Baptist talked about changing the way we think and act. This is an ongoing process. We need to grow into our
repentant
heart and stay broken before the Lord. His grace is meant to humble us not give a free ticket to a sinful lifestyle.
5. Let humility be your mantle: John the Baptist had more followers than Jesus at the time. His ministry was booming and people were coming from all over to hear him speak. Even with his notoriety and popularity status; he still declared that Jesus was more than him. Jesus is more than me, and that is why I need him.
6. Be immersed in the power of the Holy Spirit and His fire: The church has become powerless and distant from the workings of Holy Spirit. It is time to step into the pool of his presence again and stay submerged for a very long time.