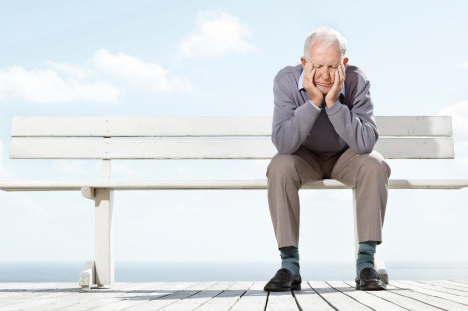 Have you ever been through a slump in your relationship with Christ? It seems that your prayers hit the ceiling but go no further or when you worship it is just dry and undesirable. If you so, then you are in a slump or you are a Slumpdog Millionaire. Several things could cause the slump process in your relationship with Christ. I will just name a few.
1.
SIN:
Sin has to be number one because it is usually the main cause to the slumpness of life. Sin puts up a wall between you and your God.
Isaiah 59:2-3 But your wrongs have separated you from your God, and your sins have made him hide his face so that he doesn't hear you. (3) Your hands are stained with blood, and your fingers are stained with sin. You speak lies, and you mutter wicked things.
Fortunately for us, sin does not have to control us and keep us at a distance from the Lord. Jesus came to make us a way back to the Father. All we have to do is repent and trust in His truth.
2. ATTACK: The enemy is out there to make believers feel unworthy of God's presence. He seeks to hinder your prayer and worship time. A weak believer becomes less of a threat to him and his plans. A powerful believer who has spent time with the Lord on a regular basis is a major threat to the enemy's king.
1 Peter 5:6-11 Be humbled by God's power so that when the right time comes he will honor you. (7) Turn all your anxiety over to God because he cares for you. (8) Keep your mind clear, and be alert. Your opponent the devil is prowling around like a roaring lion as he looks for someone to devour. (9) Be firm in the faith and resist him, knowing that other believers throughout the world are going through the same kind of suffering. (10) God, who shows you his kindness and who has called you through Christ Jesus to his eternal glory, will restore you, strengthen you, make you strong, and support you as you suffer for a little while. (11) Power belongs to him forever. Amen.
3. NEW LEVEL: Sometimes the slump comes because we are still worshiping the same old way or praying the same old prayers. Sometimes Holy Spirit is coaching us to come up higher to experience a new side of the living God. Do you think that every time the angels with Six wings fly over the throne of God and say " Holy, Holy, Holy is our God." that they see something new in Him each time they pass? I do. Sometimes Holy Spirit desires to take us higher in our relationship with the living God.
Acts 4:31-32 When the apostles had finished praying, their meeting place shook. All of them were filled with the Holy Spirit and continued to speak the word of God boldly. (32) The whole group of believers lived in harmony. No one called any of his possessions his own. Instead, they shared everything.
The Apostles were already filled with Holy Spirit right? Due to the hunger and passion of the believers praying. Holy Spirit brought on a newness upon them. They experienced something fresh and wonderful from the Lord. There are multiple facets to the Lord. Are you hungry enough to try and experience them?
These are the three things I see which hinder us from going further with the Lord or makes us a Slumpdog Millionaire. It is easy to overcome. If we are willing.